Welcome to Roth and Frankel Orthodontics
Most people seeking orthodontic treatment have one or two main goals in mind- straight teeth and perhaps a comfortable bite. This has been the goal of orthodontists for many years. The problem, however, is that traditional orthodontic treatment often leads to narrow, flat smiles that can restrict normal tongue function and impede the airway. Dr. Roth and Dr. Frankel have meticulously studied what makes a beautiful smile and have developed unique methods to create them. So what makes a Roth and Frankel smile different?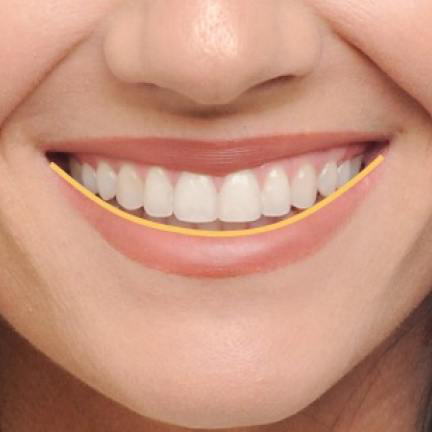 Smile Arc
Smile Width
A broad, wide smile that shows at least 8-10 teeth. this creates a more youthful smile and provides facial support as you age.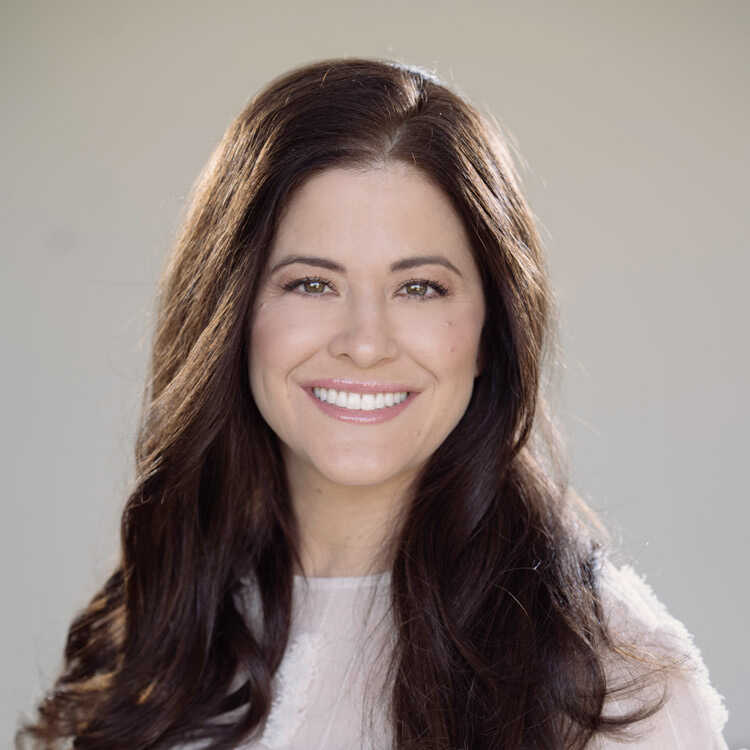 (Our hygienist, Deanne)
Smile Arc
The upper front teeth should follow the curvature of the lower lip and should be much more visible than the lower teeth.
This is the end of your search for the best orthodontic treatment available for adults, teens and children. This is the beginning of your beautiful smile!
LEARN MORE!
Dr. Roth

Dr. Roth graduated with high honors from UCLA School of Dentistry where he later served on the Faculty for the Department of Orthodontics. In addition to earning his DDS, he also holds two Master's degrees and has authored several published studies.

He settled in Agoura Hills thirty-five years ago where he and his wife Lisa-Ann raised their four children. He has been helping create beautiful smiles in both Agoura Hills and West Hills since 1985.

About Dr. Roth
Dr. Frankel

Dr. Frankel is a dual trained double board certified Orthodontist and Pediatric Dentist. Born and raised in Los Angeles, Dr. Frankel attended the USC School of dentistry, graduating in 2009. He pursued his specialty training at some of the most prestigious hospitals in New York City, gaining experience treating chronically ill children, managing complex trauma, and treating all types of Orthodontic problems from newborns to adults. Dr. Frankel served on the Cleft Palate team, has extensive operating room experience, and has contributed to the scientific research community. Dual training allows Dr. Frankel to be part of a unique subset of specialists that are comfortable around the most challenging patients and conditions.
See What We're About

We pride ourselves on providing you with the highest quality orthodontic care available in a welcoming, comfortable, stress-free environment. We strive to create a fun atmosphere in our offices, and love to see friends and family of our patients engaged and interested in the orthodontic experience. Everyone will see the positive results sooner than you thought possible!

The Dr. Roth and Frankel Team are committed to making your orthodontic experience both easy and extraordinarily on your journey to the healthy, beautiful smile you've always imagined.
Treatment for the whole family!

We serve adults, adolescents, and children, and we recognize that every patient is different. But we want them all to have one thing in common – to declare, "I can't stop smiling!" Let Dr. Roth and Dr. Frankel create your perfect smile that you will love to show off.
Getting Started

At each visit, our patients notice a difference in orthodontic care, which is delivered in an unhurried, individual, doctor-directed treatment. This attention to the patient ensures that you always receive the best possible care and focus from our staff. We work tirelessly to ensure your orthodontic treatment results in a smile that you are proud of and radiates self-confidence.
My daughter Jill is autistic and was in desperate need of orthodontic care. We could not find any orthodontist willing to treat her, including UCLA. The Dr. Roth and Frankel Team was willing to take on her treatment. It took several appointments of just having Jill come in and sit in the chair before she was willing to allow anyone to even look in her mouth.
Two weeks ago, after two years of treatment, she had her braces removed. Her teeth look beautiful and she can't stop smiling.
I can't thank the Dr. Roth and Frankel Team enough for all they have for my daughter's self esteem."
Janet W.
The Dr. Roth and Frankel Team has just started orthodontic treatment on our son Easton. He has treated our four other children and we are not only thrilled with their smiles, but also the experience we have had with the Dr. Roth and Frankel Team.
They treat our children like family. The Dr. Roth and Frankel Team takes the time to know each one of our kids. We have sent many of our friends to him and they can't thank us enough."
Mark and Amy L.
I am writing to offer my support for Dr. Peter Roth and Frankel Team. He did a beautiful job on my daughter Jennifer's teeth, but also showed our family such kindness and compassion.
My husband died suddenly in the middle of our daughter's treatment. The Dr. Roth and Frankel Team helped me so much by forgiving the amount owned on Jennifer's account. God bless them."
Mrs. Roberta M.
I am 52 years old and have hated my teeth most of my life. I finally found the courage to have them aligned.
The Dr. Roth and Frankel Team did an amazing job. They also made the process enjoyable. We laughed so much that the Dr. Roth and Frankel Team would often have to stop us just to get the work done. His office staff made me feel as if I was going in to visit friends.
I love my smile. Thanks so much."
Mike S.
Thank you guys so much for everything! It was a smooth process with minimal pain and problems.
I greatly appreciate the professionalism present in that office."
Sam B.
The Dr. Roth and Frankel Team, thank you so much for your generosity and professionalism. My family and I (and the future motion picture association ? thank you for making our little angel magnificent again.
Thank you the Dr. Roth and Frankel Team for your wonderful care of my son during this stage in his life.
Jacob was always happy to go to his appointments because he said, not only was your staff friendly but they always made him feel like he was important to them.
Thank you for treating my son with such respect and kindness."
Dr. R. and Teresa R.
AHHHHH! Thank you all so much for your hardwork! You are the best orthodontist ever!!
I love my smile! (thanks to you!) I enjoyed the candy too!!!"
J.C.
Thank you the Dr. Roth and Frankel Team – this was a first for us…. and your office was fantastic. You really made Alexis feel good about things throughout the process.
I am pretty sure kid #2 is a soon-to-be patient as well. Until we meet again….. thanks for everything."
J.C.
Check us out on Instagram!